We are never too old to give it our all. This was evident by the awards and recognition given to eight individuals at the 37th Annual Salute to Seniors Fair on Sept. 30.
The Salute to Seniors Fair is an annual production of the Los Banos Parks and Recreation Division. These eight individuals are evidence that it is never too late to make a difference in our organizations and our community. Nominating organizations and their honorees were: Los Banos Golden Agers – Jack Griffin; Memorial Hospital Los Banos – Sally Hughes; Soroptimist International of Los Banos – Darlene Neves; Los Banos Chamber of Commerce – Lidia Hubble; American Legion – Ray McCauley; Habitat for Humanity – Gerry Giesel; Salvation Army Los Banos Corps – Chuck Martin (given posthumously); and from the Hilmar Senior Club – Deanna Raya. If you see one of these great volunteers, please thank them for all they do for their organizations and our community. It's never too late to be a volunteer; the gift of your time costs you nothing but is of great value to those who you give your time to.
Coming up on Oct. 20 is the next Golden Agers monthly dinner. This month Supervisor Scott Silveira and his crew will be barbecuing steaks with all the trimmings. Every year this is a sellout dinner so don't wait to get your tickets. Tickets and more information are available at the Los Banos Community Center. After a quick sellout of the Golden Agers upcoming trip to Sky River Casino, another trip is in the planning. The next trip will be announced in the November Golden Reporter, the monthly newsletter for Golden Agers members. If you are 50 years old or older, you are eligible for Golden Agers membership. More information is available at the Community Center.
Stay Healthy. Stay Mobile. Stay Safe.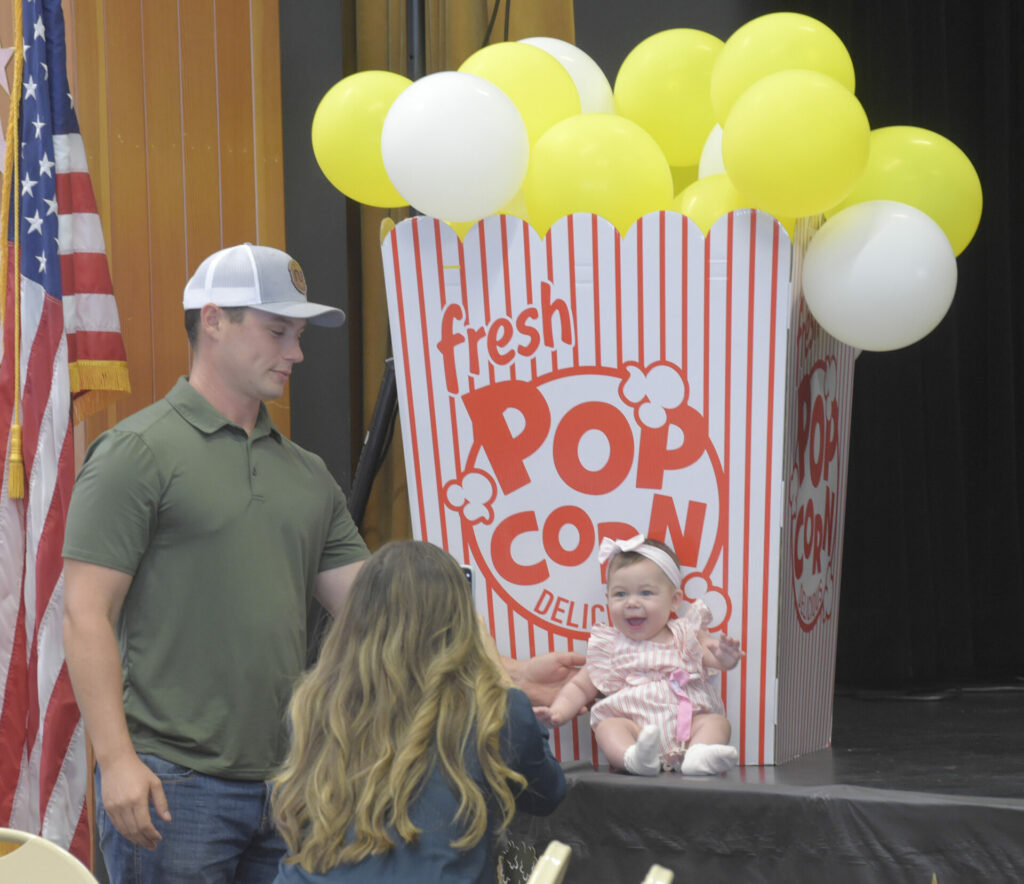 Derek Neves, left, helps pose his six-month-old niece, Makenna Viers while her mother, Lauren Viers takes her photo during the Salute to Seniors Fair Sept. 30 at the Los Banos Community Center.