A valiant comeback effort by the Pacheco Panther girls' basketball team (0-1) came up four points short as the Sierra Timberwolves (1-0) defeated Pacheco 48-44 last Nov. 21 in Los Banos. The Timberwolves led the entire game, 24-16 at halftime and then through the end of the third period, building up an 11-point lead and outscoring the Panthers 37-26.
In the fourth quarter, the Panthers, paced by 10 points by Abi Pikas and seven each by Madelyn De La Pena and Sasha Siemiller, mounted a comeback and closed the gap to just three points at 44-41 with 2:35 left in the game.
That was as close as the Panthers would get.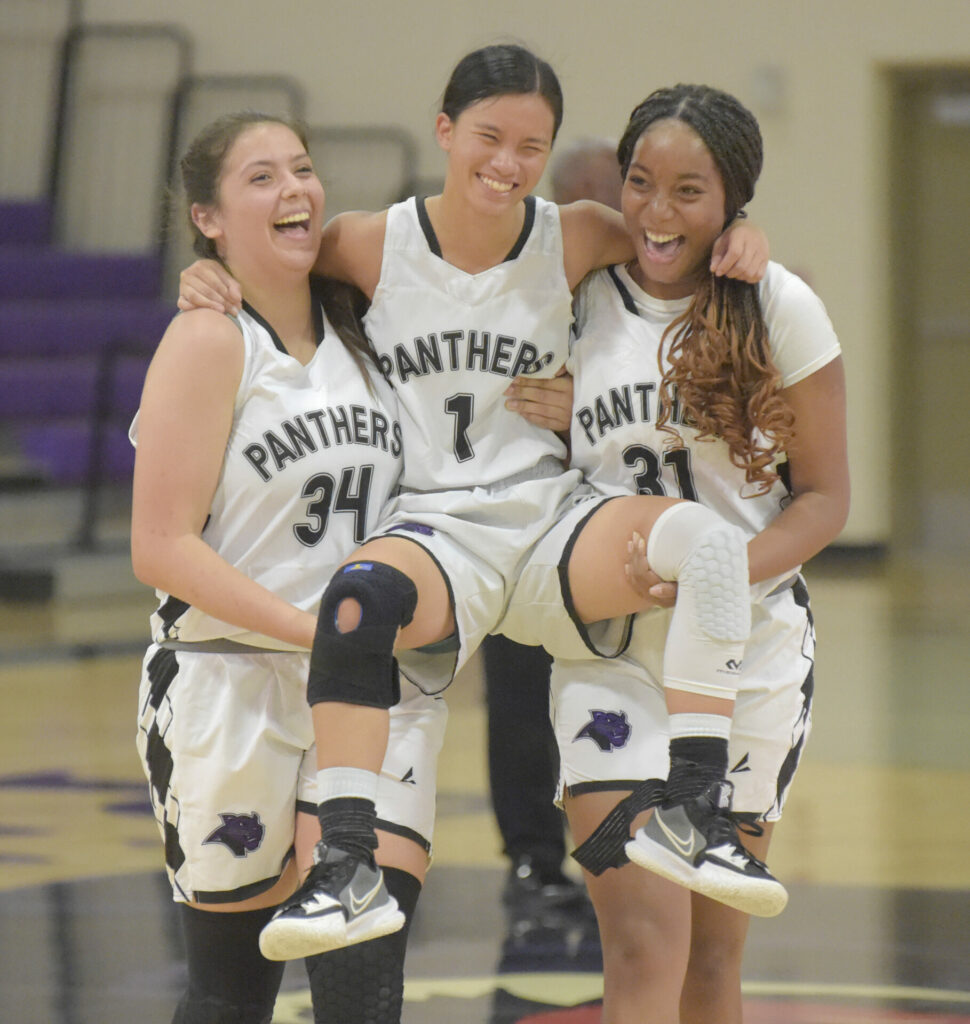 The Timberwolves were able to nail down the victory by adding four points from the free throw line, while Pacheco only added three points from Kam Cortinas, making the final score 48-44 in favor of Sierra. Pikas paced the Panthers in scoring with 10 points, followed by DeLaPena with eight, Siemiller and Cortinas each scored seven, and Sharyah Nanie added six points for Pacheco.
On Nov. 22, the Lady Panthers (1-1) rebounded from their loss to Sierra by defeating the Livingston Wolf Pack by scoring 53-49.
Pacheco used the combined 36 points from Shariyah Nanie (20) and Kami Cortinas (16) to negate the 30 points put up by Livingston's Avioor Bains and record their first win of the 2022 season. Sasha Siemiller added eight points for Pacheco, and Abi Pikas scored three points for the Panthers.