Last month in the Los Banos High School Gymnasium, students and teachers made history come alive again in the form of a "wax museum."
Claudia Curutchague, who teaches Advanced Placement Spanish Literature and Culture, and Kevin Coleman, who teaches AP United States History, directed 65 Los Banos High students in the event, held on May 19.
The idea of a "wax museum" was started in 2000 by Tim McNally, then a U.S. history teacher at Los Banos High. The first performance was in the high school library with 30 AP history students involved, with Mrs. Cardoza's fifth grade class attending.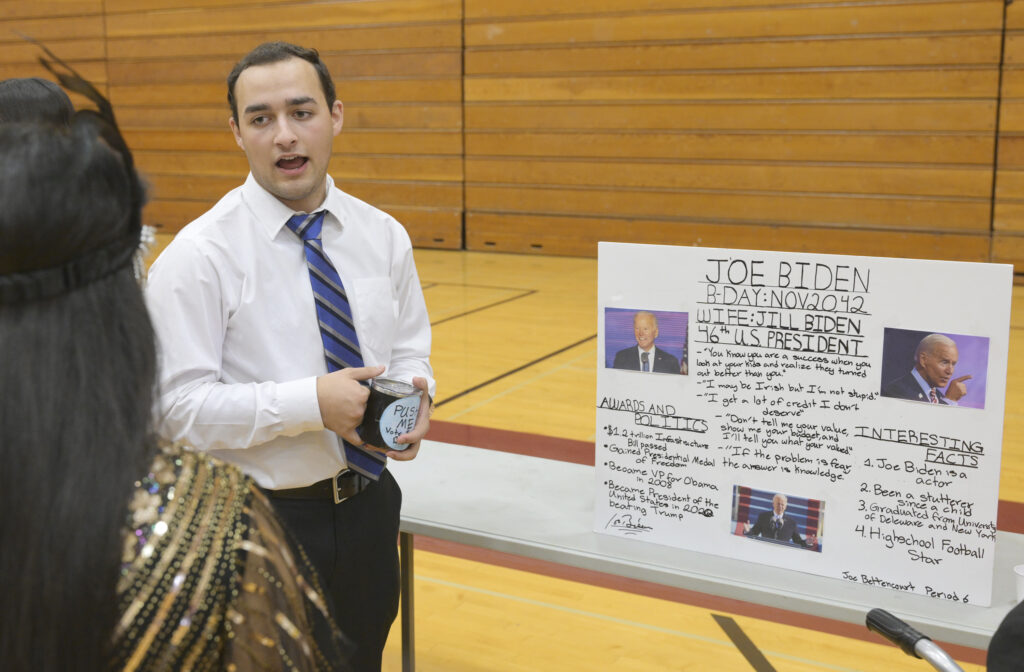 In the wax museum, high school students assume the role of historical characters like Lewis and Clark, Dorothea Dix, and Henrietta Leaks. Performers build their own biography boards, which come to life when viewers push a virtual button.
"It's a great way for spectators to get a feel for history," McNally said, "and it's a great way for students in the wax museum to learn history in depth."
Following its first performance, the wax museum moved to the Ted Falasco Arts Center in Los Banos, which enabled community residents of all ages to experience it.
Later the performance moved to the Henry Miller Plaza, where the number of student performers increased to more than 70. Students from all the Los Banos elementary schools came to see it.
When McNally retired, Curutchague continued and revised the wax museum. Later she was joined by Coleman.
During COVID the wax museum was put on hold but came back this spring, with a flourish at the high school.