People from all walks of life gathered in front of Los Banos City Hall at 11 a.m. Monday, Jan. 16 and marched to Bethel Community Church who hosted a celebration of the life of The Rev. Martin Luther King Jr.
According to Marlene Smith, organizer of this year's event, more people participated this year than in previous years.The goal is to grow the event each year.
Los Banos Mayor Pro-Tem Ken Lambert, presented Marlene Smith with a city proclamation during the ceremony at the church. Inspirational messages were provided by a number of people including, Dr. Mark Marshall, Superintendent of the Los Banos Unified School District, Bethel Community Church Pastor Steve Hammond, Pastor Keith Johnson and Bishop Xavier Ford.
Members of the Black Student Union clubs at both Pacheco and Los Banos High were also in attendance.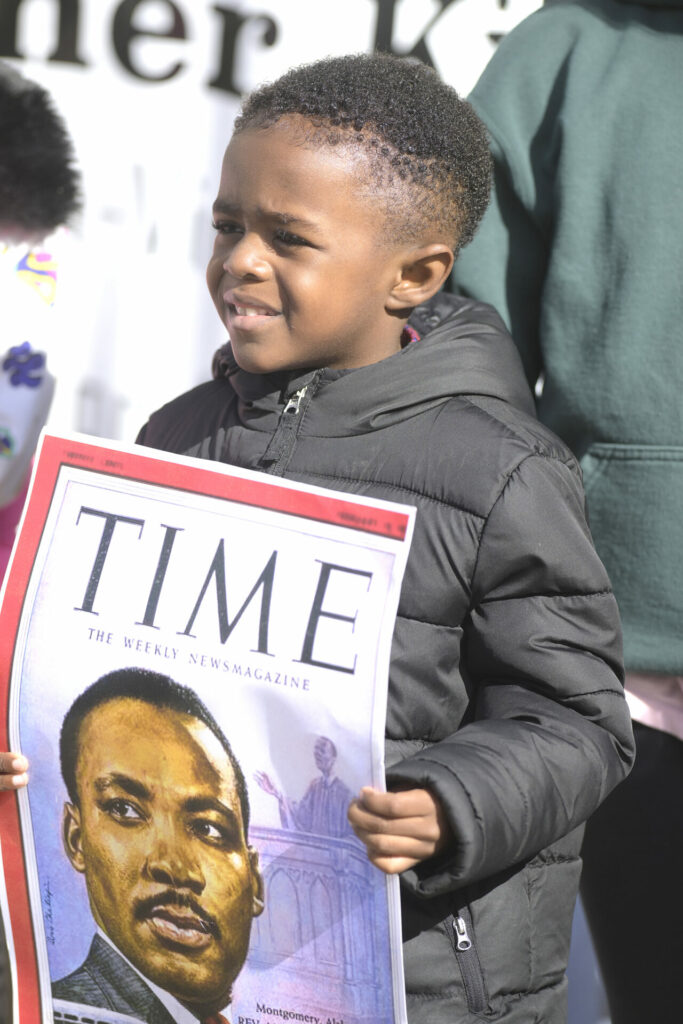 Christian Maciel holds a picture of Martin Luther King Jr.as does Nathaniel Johnson and Dr. Mark Marshall, Superintendent of the Los Banos Unified School District addresses the audience