The Pacheco Panthers opened the dual match with the Los Banos Tigers with four pin victories, and three forfeit wins to take a commanding 39-6 lead in the dual match on Tuesday. Jan. 3, in the Panther gym.
The only Tiger points came when heavyweight Cody Ruiz pinned Sigosi Vai.
Beginning with the 140-pound weight division, the Tigers recorded five consecutive pin victories to claim the 42-39 victory. James Rasmussen was the first to claim a pin victory in the 140-pound class, followed by Jacob Magana's pin in the 145-pound class.
In the 152-pound class, Brockton Borelli pinned Jesse Quintana for the third consecutive win for Los Banos. Kolton Kanemoto made it four in a row with his pin in the 160-pound class, closing the Panther lead to 39-36.
In the final match, Tiger Raymond Fernandez needed a pin victory to secure the win for Los Banos. The Tiger Senior gave Los Banos precisely that with a pin victory over Pacheco's Miquel Rivera. The Tigers claimed the victory 32-39.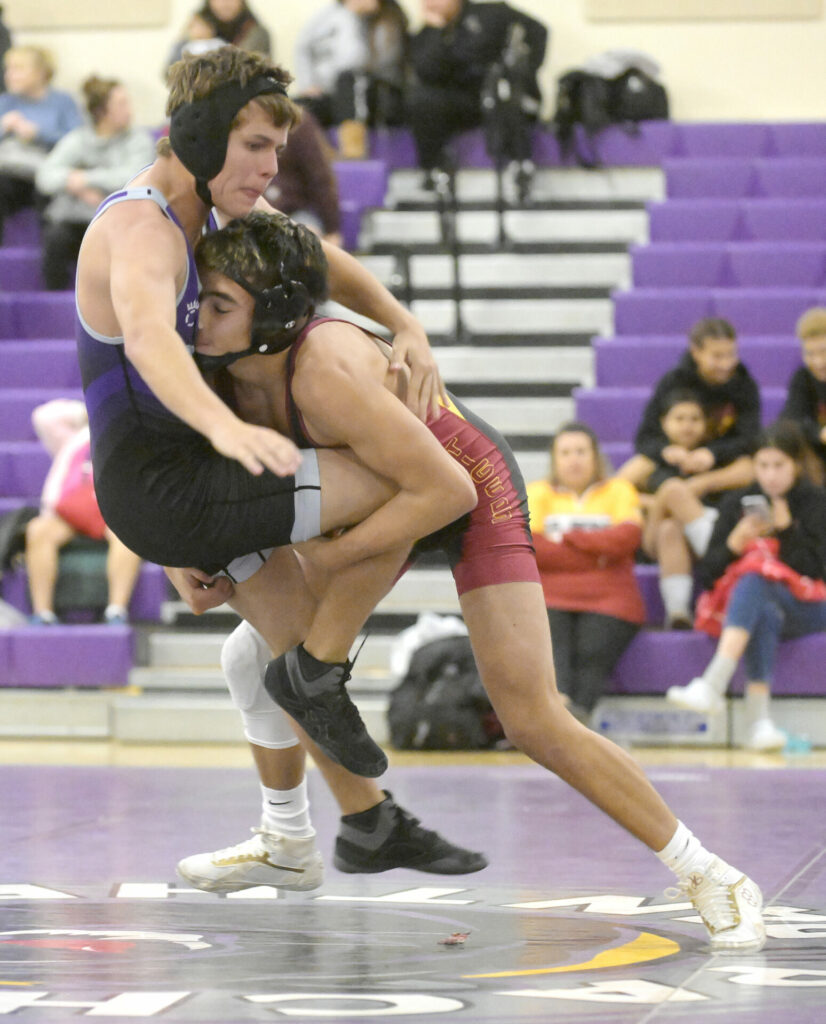 Photos by Gene Lieb/The Express