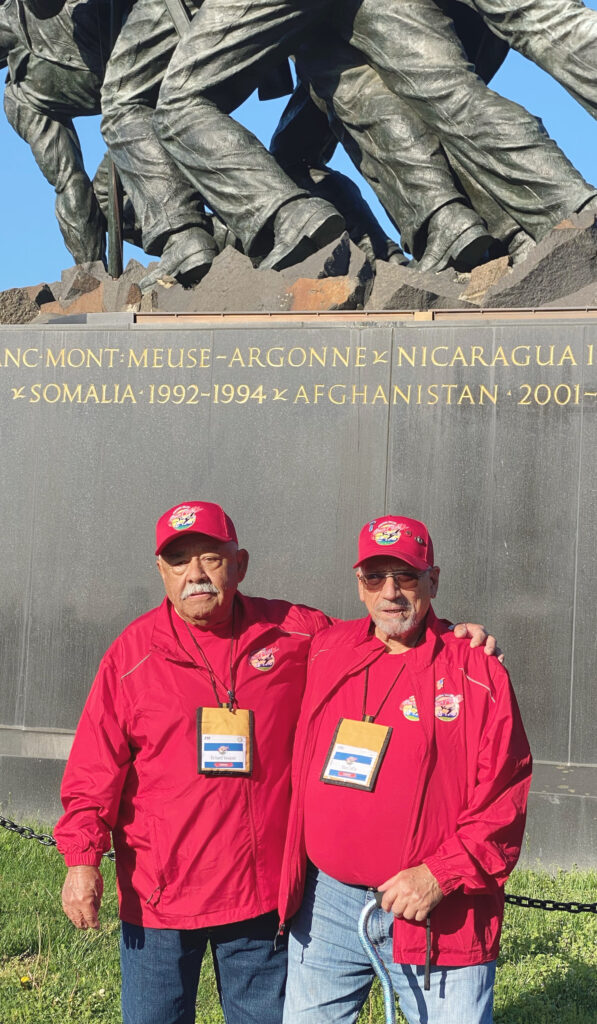 When a veteran celebrates Memorial Day, it's not's mainly about barbecues or camping. It's a time to honor persons who have served in the military so that Americans can enjoy the freedom they now have.
That's the perspective of Michael Hughes, commander of the Veterans of Foreign Wars Post 2487 in Los Banos, who served in the Air Force from 1966 to 1970, including two years in Vietnam.
In addition, Hughes said, many Los veterans went out bright and early on Memorial Day to put out more than 800 flags throughout Los Banos.

Later that day members of the Los Banos Veterans, an organization which includes persons in both the VFW and American Legion Post 166, directed a Memorial Day ceremony at the Los Banos Cemetery, supported by the Los Banos Elks Club and the American Legion Auxiliary Unit 166.
"The event is a full military service," Hughes said, "to remember the deceased veterans who gave their lives for their country and to honor living veterans."
Recently two veterans from Los Banos participated in the Central Valley Honor Flight to Washington, D.C. Alan Cotta, who is the commander of the Los Banos American Legion post, and Richard Vasques went on the three-day trip with other Central Valley veterans visiting the memorials dedicated to Americans who died in the service of their country. It was an honor, Hughes said, for these two veterans to attend.
The Los Banos Veterans organization helps out with many community events. During football season they post the colors for both high schools at every home game. The group also awards scholarships to high school graduates.
And members of the group participate throughout the week in burials at the San Joaquin Valley National Cemetery in Santa Nella, flying the colors and playing taps.
The Los Banos Veterans also sponsor a parade in downtown Los Banos. This year the parade will return (after a two-year absence due to COVID) and be held on Nov. 5.
"The veterans feel it was an honor to serve their country," Hughes said, "and it continues to be an honor for them to serve their community."