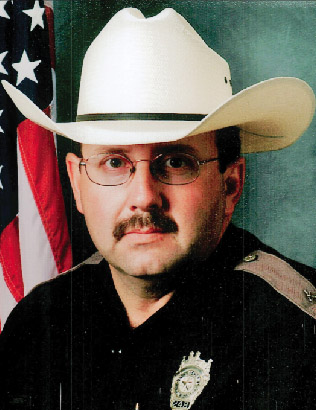 Joseph (Joe) M. Costa III, 57, of Lytle, Texas, passed away peacefully in his home on May 22, 2022. Joe was born and raised in Dos Palos, California, the youngest of six children of the late Joe M. (Joey) Costa, Jr. and Tonya (Bispo) Costa. His grandparents were Joe and Balbina Costa of Dos Palos and Anthony and Thelma Bispo of Santa Rita Park. Joe was a graduate of Dos Palos High School in 1982.
Among other previous jobs, Joe retired from the State of Texas as a Deputy Sheriff for Bexar County with 23 years of service. He and his wife of 34 years, Maxine (Younger) Costa were married on July 2, 1988.
Joe enjoyed movies and TV (especially shows about cops and law enforcement), carpentry, helping friends and family with DIY projects, and going out of his way for anyone who needed his help.
In addition to his grandparents and parents, he was preceded in death by one sister, Jonell Lopez, and one brother, Marty Costa.
He is survived by one son, Joseph M. Costa of Lytle, Texas; two brothers, Tony Costa of Austin, Texas, and Rick Costa (Melanie) of Caldwell, Idaho; one sister Theresa Woodward (Tim) of Roxbury, Pennsylvania; one sister-in-law, Denise Costa (Marty) of San Antonio, Texas, and eight nieces and nephews.
A celebration of life will be held at a later date. Remembrances may be made to the International Joseph Disease Foundation, Inc., the charity of your choice, or simply by helping someone in need.