A pair of underclassmen received top honors as the West Sierra League announced its All League baseball awards.
Dos Palos High catcher Peyton Van Worth and Firebaugh pitcher/infielder Isaiah Leyva were selected as the Co-Most Valuable Players by the league's coaches.
Van Worth, a sophomore, batted .515 over the season with 35 RBI and an OBP of .523.
A junior, Leyva batted .450 for Firebaugh. His team won the WSL with a 10-0 record. On the mound, Leyva went 4-0, striking out 25 in only 18 innings and not allowing an earned run.
Three players were selected as the Offensive Players of the Year, Firebaugh's Manuel Bautista, Dos Palos' Isac Mandujano, and Julian Cervantes of Mendota.
Chisum Demmers of Firebaugh won the Gold Glove Award and the Underclassman of the Year was Jeremiah Murphy of Mendota.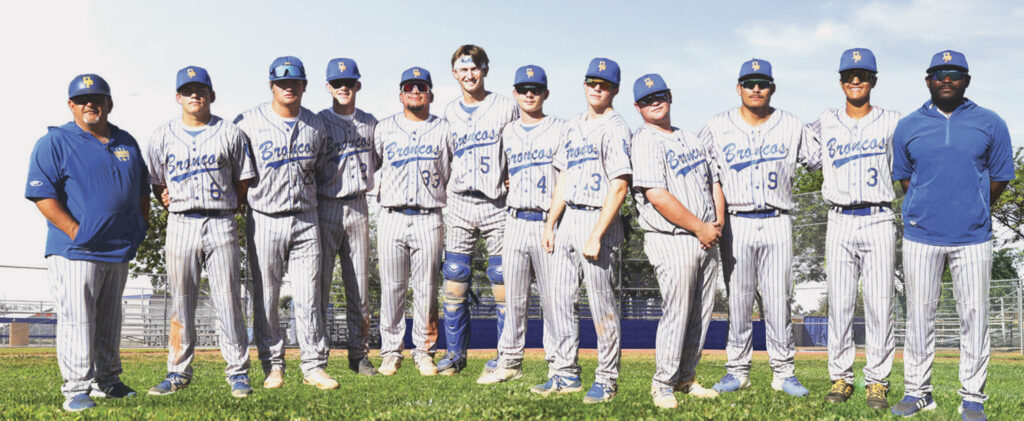 The first team All League selections included Jonah Flores, Edgar Cuevas, Danny Olivera, and Peyton Garcia of Firebaugh. Dos Palos was represented by Aaron Jones, Derek Von Allman, and Kanoa Ruiz. Renato Garcia and Jacob Silva of Mendota were also selected, and Angel Alvarado of Coalinga rounded out the first team.
Second team selections were Noah Tasi (Coalinga), Norberto Mendoza (Firebaugh), Hernan Hernandez and Drake Hennagan (Dos Palos), and Brayan Cortes, Giovanny Ibarra and Devon Murphy (Mendota).
Gustavo Santos of Tranquillity and Issac Mora Jr. of Avenal were picked as Honorable Mention.
Sports Notes
7-on-7 at Dos Palos
Dos Palos High School will be hosting the inaugural Tom Scheidt Memorial 7-on-7 Passing Tournament on June 18. It will start at 8 a.m. at Frankian Field in Dos Palos.
According to Bronco head football coach Rob Calvert, 10 schools will be participating in the tournament. They include Mendota, Los Banos, Pacheco-Los Banos, Tranquillity, Stone Ridge-Merced, Yosemite-Oakhurst, Liberty-Madera Ranchos, Firebaugh, and Torres-Madera.
New Coach to lead Firebaugh
The tournament will also introduce Firebaugh High's new football coach, Jorge Saldana. He takes over from Mason Rodman, who accepted an administration job within the Firebaugh school district. Saldana has served as the head frosh soph coach.