If I am a Dos Palos resident and my little girl wants to play youth softball, I am incensed. The young softball players, their coaches and parents are currently enduring abysmal conditions.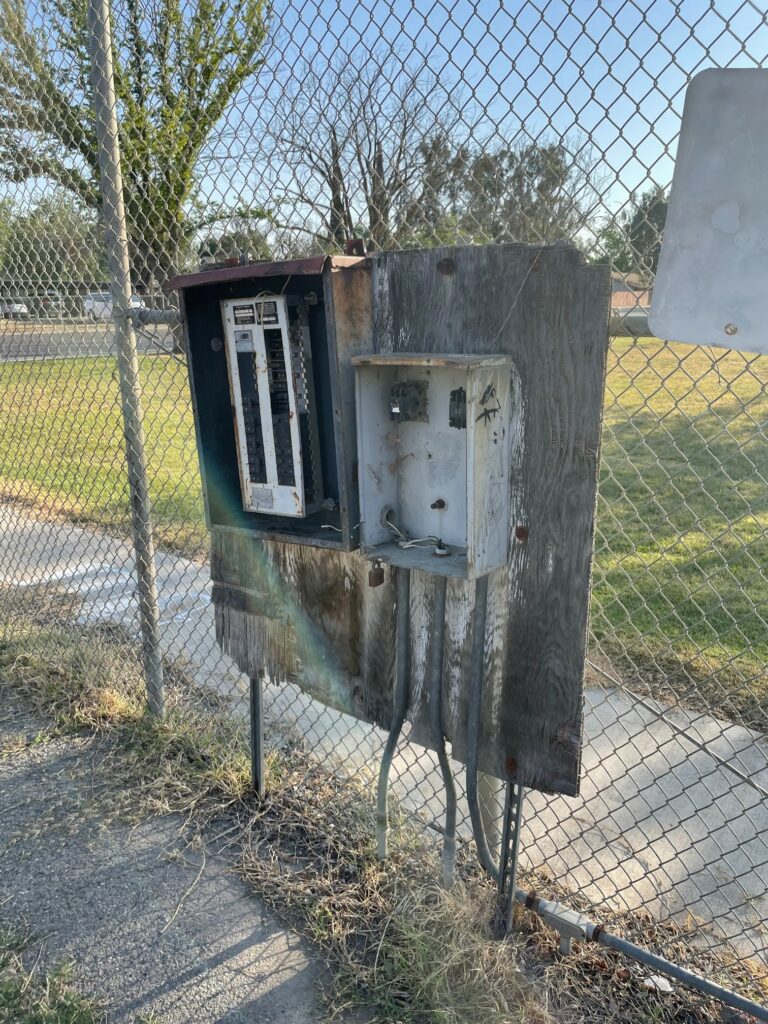 The two softball diamonds that young girls are relegated to play on resemble the Australian outback – dry, tall weeds in the outfield, infield dirt that is bone dry and hasn't been leveled or dragged, plus more weeds and garbage. Such is the state of Merced County's O'Banion Park.
And the ball diamonds are just part of the park's continued deterioration. A walking tour of the facility—by far Dos Palos's most used park—showed weeds growing through the sidewalks. There was also standing water, probably from a broken sprinkler head, but something that should be immediately addressed due to the drought and mosquitoes.
The basketball courts look pretty much unplayable with big cracks in the old asphalt (with grass popping through no less), no nets, no lights, and a broken control box that probably goes back to the Nixon Administration and hasn't worked since Jimmy Carter was in office.
The courts should just be removed and grass planted because currently, it is nothing but a big eyesore.
This of course begs the question: Why the neglect by Merced County?
District 5 Supervisor Scott Silveira said that he has received several calls and emails about the park and stated that he, too, is extremely concerned. Since he took office representing the westside of the county, the lack of maintenance has been an issue that he has been dealing with directly.
He agreed that the current situation is "unacceptable."
"The decaying condition of this park, and sadly others, is a health and safety issue. I am confident that Mr. Mendez (Merced County Executive Officer Raul Mendez), although new to the position, shares my concerns and expectations as to what is acceptable," Silveira said. "(We) both know the wheels of government are slow moving."
He added that the current condition of many county parks, not just O'Banion, is deplorable, and good parks are one of his priorities.
"We need to get new parks funded in communities like Santa Nella that currently does not have any parks, as well as seeking grants to upgrade and improve existing facilities," Silveira said.
He already has had discussions with Mendez about the problem, he said.
"Many of the issues are a direct result of poor maintenance and neglect," said Silveira. "It is my intent to escalate this issue once again and over the next few months, share with the community the County's action plan."
Hopefully Silveira and Mendez will get the ball rolling and the community can see concrete and substantial improvements, because young girls and the community at large deserve far
better facilities.